TAIEX-EIR Multi-country workshop
"Make space for biodiversity: regional action to mainstream biodiversity and empower stakeholders"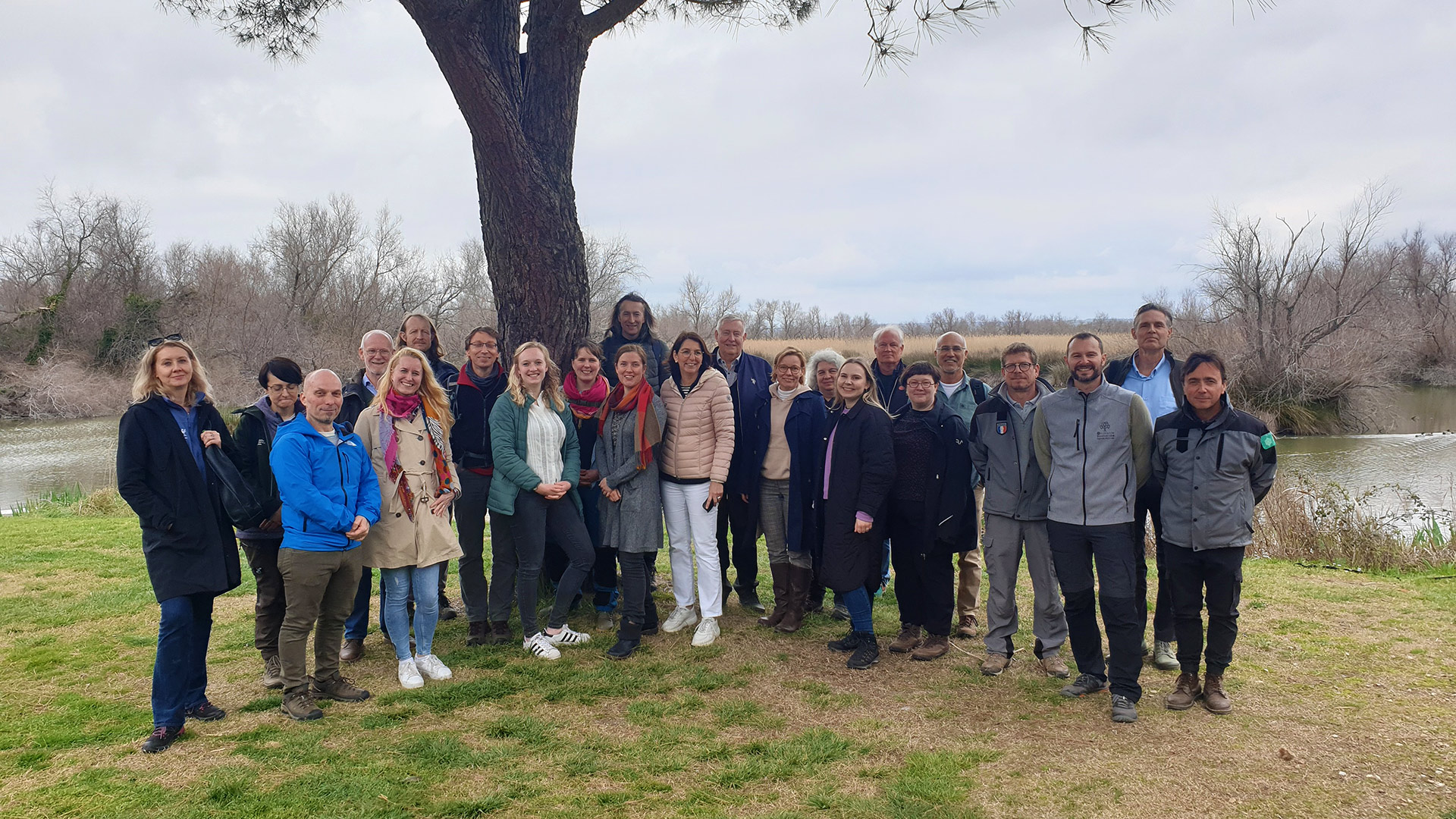 21-23 March 2023 - Mercure Montpellier Antigone, Montpellier, France
When it comes to biodiversity, regions play a central role: the issue is relevant across the European Union, but shows a different face in each region. European or national strategies are implemented individually. Recommendations for action must be adapted to local conditions. Therefore, exchange at regional level is extremely important.
We have discussed regional challenges in the different ENCORE regions.
knowledge and awareness: collecting and sharing data on biodiversity, raising public awareness
regional and local strategies for biodiversity: elaboration and implementation, interactions between strategies
protected areas : regional action plans and networks, site management and evaluation (especially Natura 2000 sites)
interaction with climate action : how to avoid "green vs green"?
integrative land-use planning: how to foster planning with biodiversity (green, blue andblack belts)
support biodiversity restauration and management in cities
preserve and promote biodiversity in rural development (agriculture, forestry, hunting and fishing)
biodiversity and economy : how develop biodiversity protection in company strategies in your regions.
Biodiversity is one of the main topics for the next ENCORE conference in Gelderland in 2023. The outcomes and results of the workshop in Occitanie will be used as an important contribution to this conference.
The TAIEX-EIR workshop aims to facilitate the exchange of knowledge between European experts on biodiversity, and to strengthen the European network in this field. The focus will be to strengthen the approach to biodiversity in environmental policy and enable stakeholders to integrate biodiversity in their activities.
Workshop-programme and presentations on the TAIEX platform.
Organised in co-operation with: ENCORE network, Occitanie Biodiversity Regional Agency, Occitanie Regional Council