Expert workshop in Munich on climate change adaptation of EU Regions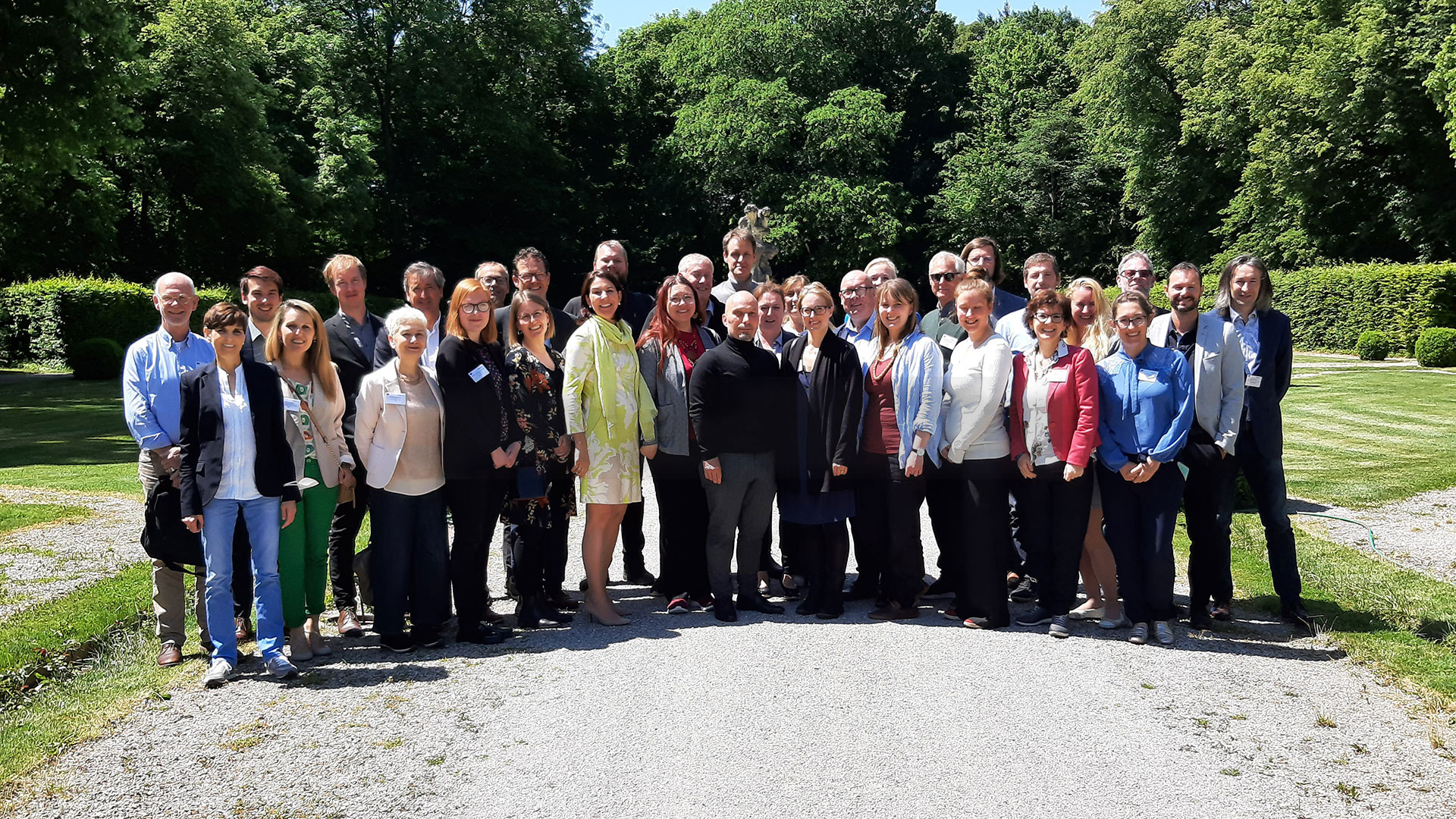 On 30.05.-01.6.2022 the ENCORE / TAIEX expert workshop took place in Munich. The meeting was held partly at IFAT and partly at the conference hotel Schloss Fürstenried with 40 participants from over 20 regions of the EU.
The aim of the workshop was to bring together experts of climate adaptation and in "blue infrastructure" for the exchange of knowledge and best practices. The challenges of adapting to climate change are particularly important for regional and local actors in Europe. The issue is relevant throughout the European Union, but shows a different face in each Region. The consequences are clearly visible in the Regions, and it is here that action must be taken and where the dramatic effects of climate change must be countered. European or national strategies have to be implemented individually. Recommendations for action must be adapted to local conditions. Therefore, exchange at the regional level is extremely important. Diverse geographical features require efforts for a wide range of adaptation strategies and measures.
The Experts of the ENCORE Regions exchanged experiences of equally diverse geographical regions in Europe in the three days of the event, both in terms of practical experience with projects and experiences with strategic and administrative approaches.
The workshop saw 16 Expert presentations, focussing on climate change adaptation in cities, in vulnerable landscapes and in river basins. Focus was also laid on climate adaptation strategies. The results and key messages shall be incorporated in an ENCORE policy paper on "climate action" which shall be among others directed to the European Commission.
The framework of the IFAT (https://ifat.de/en/), the world´s leading international trade fair for environmental technologies, gave the participants the opportunity to see the latest approaches to technologies and innovations for practical implementation.
In the aftermath of the meeting, Director Lawrence Meredith from DG NEAR of the EC has sent a Tweet on the event:
https://twitter.com/LMeredithEU/status/1531916025989672960?cxt=HHwWgMC9rcvgusIqAAAA
We thank all experts for their participation and for three exciting and inspiring days in Munich!